Our Professionals
We have a highly qualified team to structure and handle complex transactions that require a trust or special purpose vehicle to fulfill their purpose.
Our Team:
General Manager
Deputy Manager
Fiduciary Officers
Administrative Staff
Compliance Team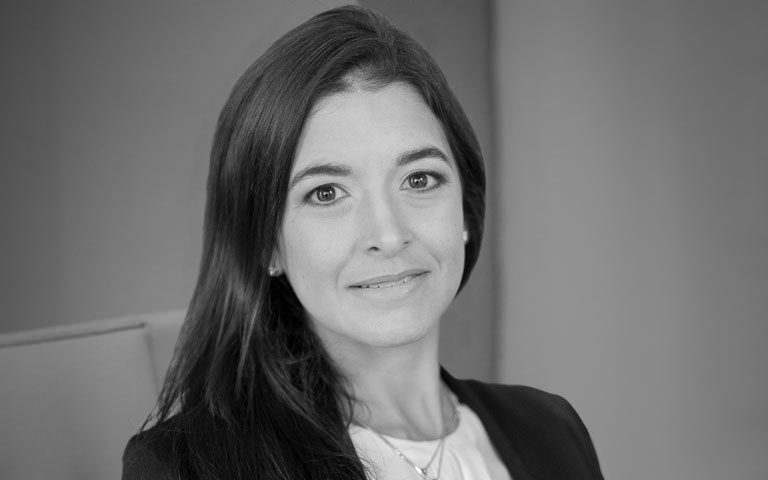 General Manager
---
Memberships:
American Chamber of Commerce of Panama (AMCHAM).
STEP (The Society of Trust and Estate Practitioners).
Estefania Aleman has a Juris Doctor degree from American University Washington College of Law and has taken multiple diploma courses in International Trust Administration. She is currently the General Manager of Icaza Trust Corporation and holds a position on its Board of Directors.
She is also a founding member and President of the "Asociación de Empresas Fiduciarias de Panamá", an organization constituted by Panamanian trust companies which end is to work together to promote Panama as an international financial center and to strengthen the Panamanian jurisdiction's anti-money laundering and corporate governance processes to create a transparent and robust environment to host financial transactions.
As General Manager and Director of Icaza Trust Corporation, Estefanía leads a team of over 15 staff members and supervises the administration of more than one hundred and fifty trusts. She heads the constitution, implementation, and administration of estate planning and commercial trusts, including administration, source of payment, credit and public trusts. In addition, Estefanía directs and leads processes such as preparing legal documentation of the trusts, developing their process manuals, and their daily operation.
Estefania's expertise encompasses financial and banking issues, including syndicated financings for public and private transactions, micro-finance, and estate planning. In financing matters, Estefania has participated in hydroelectric, solar, and natural gas financings, private projects, and bond issues that have required fiduciary structures. In micro-finance, Estefania has led state programs such as Fidemicro, which aims to provide financing to financing entities so that they in turn grant loans to micro and small businesses.
---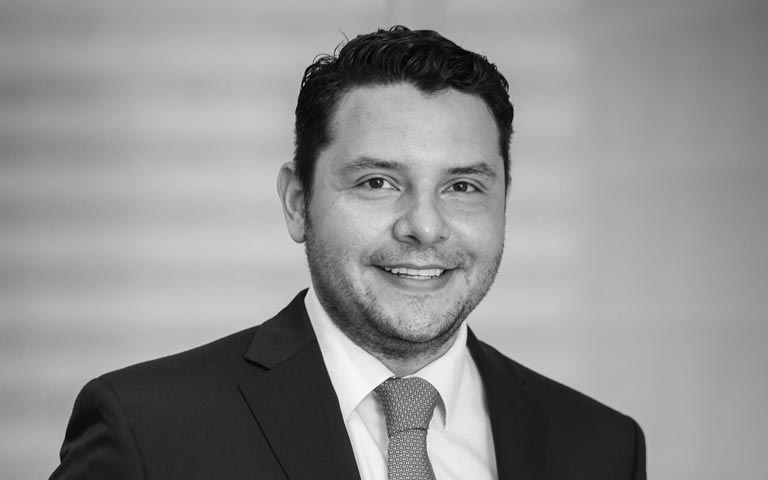 Deputy Manager
---
Memberships:
Panamanian Association of Business Executives (APEDE)
Member and legal adviser ad honorem of Asociación Nacional de Ganaderos
Member and legal adviser ad honorem of Club de Leones del Istmo
With over ten years of experience in providing trust services, Luis Martínez is the Deputy Manager of Icaza Trust Corporation. His practice involves Trust, Estate Planning and Administration for high net worth individuals, mostly with families in Latin America, with a particular emphasis on tax compliant structures.
He advises high net worth individuals on a range of private wealth matters, including Estate Planning/Trust & Estate Administration, Business Succession Planning, International Estate Planning, Corporate Law and Securities.
Luis holds a Bachelor's degree in Law and Political Sciences from Universidad Católica Santa María La Antigua (2005), a Master in Corporate Law from Universidad de Barcelona (2006), a Postgraduate degree in Fiduciary Training from Instituto Bancario Internacional (2015), and a certificate in Anti-Money Laundering from CLT International and the University of Manchester (2018).
Luis is an expert on Automatic Exchange of Information (AEOI) matters and related regulations such as CRS and FATCA. He participated in the first round of the FATF revision to Panama's Standards in 2015.
He is an active member of the Panama Bar Association and the Panamanian Association of Business Executives (APEDE, for its acronym in Spanish). He also participates as a member and legal adviser ad honorem of the Asociación Nacional de Ganaderos (National Cattlemen's Association) and the Lion's Club.